Wake Forest Web Design and SEO
At Center Stage Web Design Wake Forest SEO | Raleigh NC, our mission is to put you and your company in the spotlight and center stage on the internet search engines. Based in Wake Forest and serving the Raleigh area, our approach to web design and search engine optimization (SEO) is to regard each client as unique, with distinct challenges and goals. Our objective is to help your company reach new markets using a personalized approach to the development of your web presence that is based on your unique products and services. This approach is designed to give your small business the extra attention it needs in order to compete with much larger companies. We offer affordable, totally customized web design solutions from start to finish. At the outset, we take a collaborative consultative approach to clearly identifying and understanding your company's unique challenges, goals, and objectives.
This collaborative approach facilitates the development of a web design that is customized to your business or organization. During this consultative process we become an integral part of your company's team. Our standard is to develop a web design that you will not only be proud of, but that will give you access to new markets and keep your visitors and customers coming back to your site.
Center Stage's experts have the knowledge of website design, web development, and internet sales and marketing that will propel your company to new levels and enhance your online presence. Some of the services we offer are custom web applications, SEO, eCommerce Stores, content management solutions, cutting-edge database driven business platforms, CRMs, payment gateways and newsletter automation.
Our proven web design process guarantees your success
Wake Forest Web Design SEO
Our website designers aim to create a successful and effective presence on the internet by using a combination of dynamic programming, quality content, distinctive design, and technical functionality. Our main goal is to create long-term partnerships to ensure our client's success, while staying true to the core principles we believe in. We also offer many affordable hosting options to choose from.
There are five distinct stages of website design and development and we take you through each step of the way throughout the entire process of your sites creation.
Search Engine Optimization
Development
Design
Marketing
Consulting
Improve your viability and overall conversion rate by optimizing your web presence.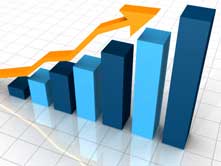 Who we are and what we do:

Center Stage Web Design is a Raleigh based organization that provides customized web design services and SEO.

We specialize in small business web design solutions for the North Carolina triangle area including Chapel Hill, Raleigh, Durham and Wake Forest.

We offer solutions ranging from initial site development to restructuring of current sites and Search Engine Optimization.

We believe that our first responsibility is to our loyal customers.

We believe in providing an affordable, cost effective website design solution for our customers.
Empty section. Edit page to add content here.
Organic Search Engine Optimization is the most effective way to gain recognition on the web. One of the easiest ways to boost your website's organic SEO is through meticulous, consistent, and conscious keyword implementation. Check out the different ways can use keywords that relate to your industry and business to enhance your organic SEO, boost your visibility in search engine results pages (SERP) increase site traffic, and attract more customers.